The X7 comes to Paultons Park this summer
1 year ago Fri 23rd Jul 2021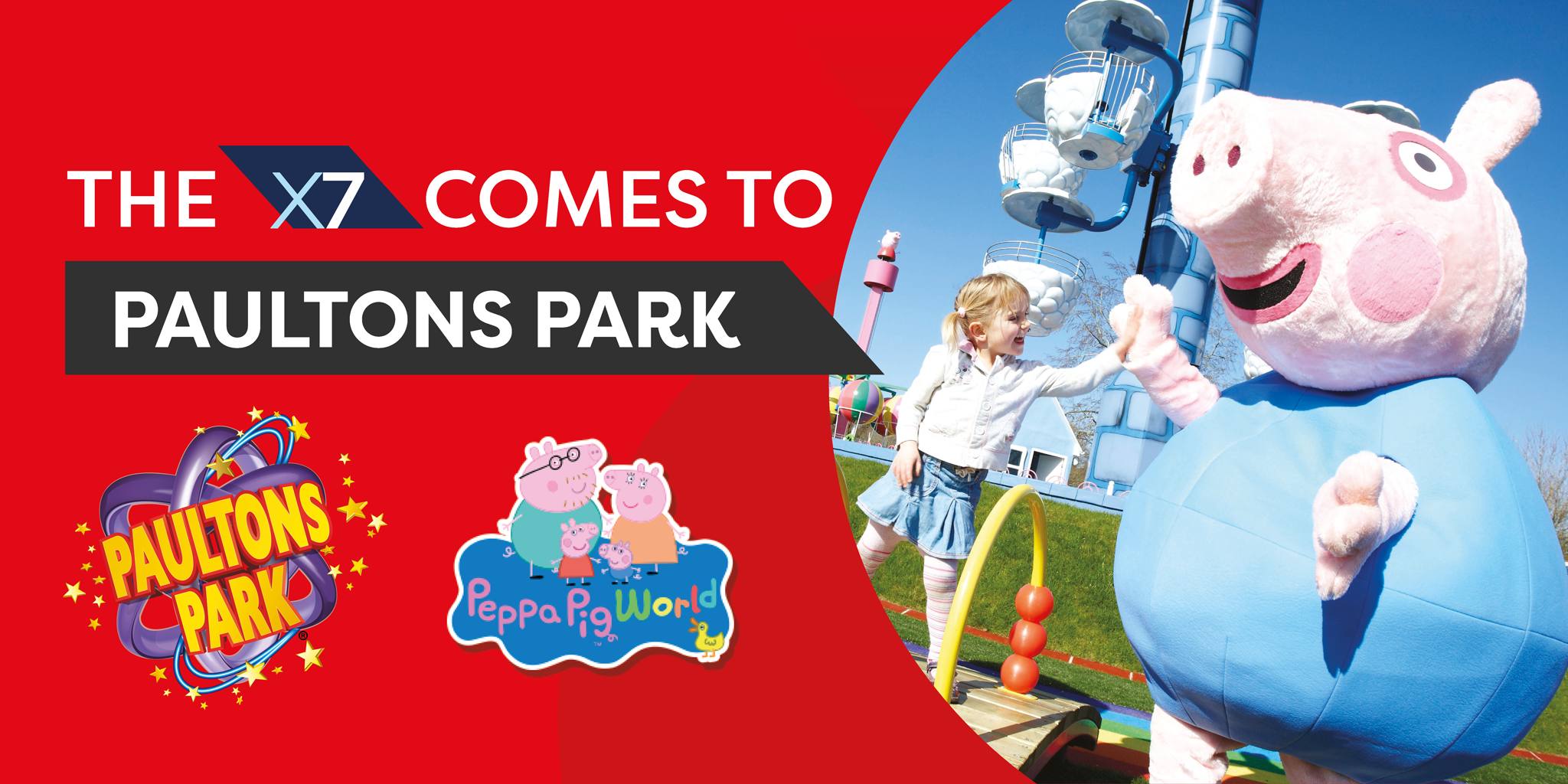 Great news! This summer, you can let us drive you and your family to Paultons Park, and back, by hopping on the X7. Bring all of the family on the bus to discover the wide variety of children's rides, family rides and thrill rides to enjoy at . This includes the world's largest and first Peppa Pig World, packed with themed rides and experiences that will provide fun for the whole family. Your little ones can even meet Peppa Pig and George, and get their photo taken with their favourite characters.
Take a look at our timetable to see all of the times that we arrive at, and depart from, Paultons Park.
What are you waiting for? Make some memories this summer and catch the X7 to Paultons Park.
Please note: The 16:45 journey, departing from Salisbury will divert via the main entrance, meaning that the arrival to Southampton will be slightly later. We apologise for any inconvenience that this may cause to your travels.