Ticketing Consultation - have your say!
1 year ago Tue 27th Oct 2020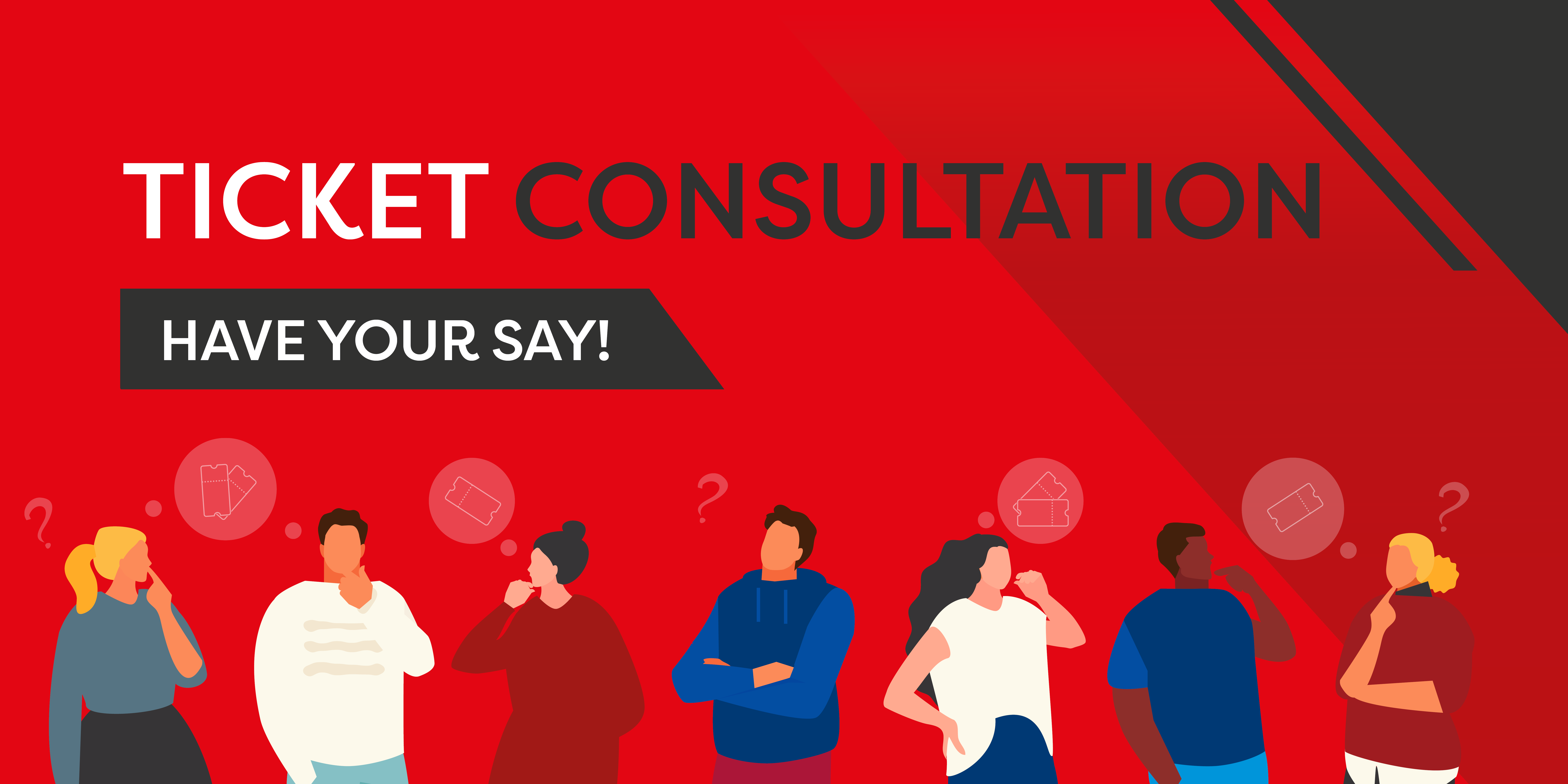 We have just the ticket for you... or have we?
We know work and travel habits have changed for many people since Covid-19 restrictions were introduced, and life just hasn't been the same. We'd like to know how things have changed for you and how you think they might adapt in the future, to help us understand if our ticket products are still relevant for your needs.
We've launched a 10-minute ticketing consultation survey which asks about your prior, current and future travel habits to help us better tailor our catalogue of ticket products going forward.
Your feedback is extremely valuable to us, and so to say thank you, one lucky winner could win three months' free travel on our clickit2ride mobile app! Simply leave your email address at the end of the survey for your chance to win.
If you have any further comments beyond the questions we've asked, there is space at the end of the survey which will allow you to give us much detail as to how our tickets can suit your needs.