Reds launches new initiative designed to make bus services more accessible
3 weeks ago Wed 4th May 2022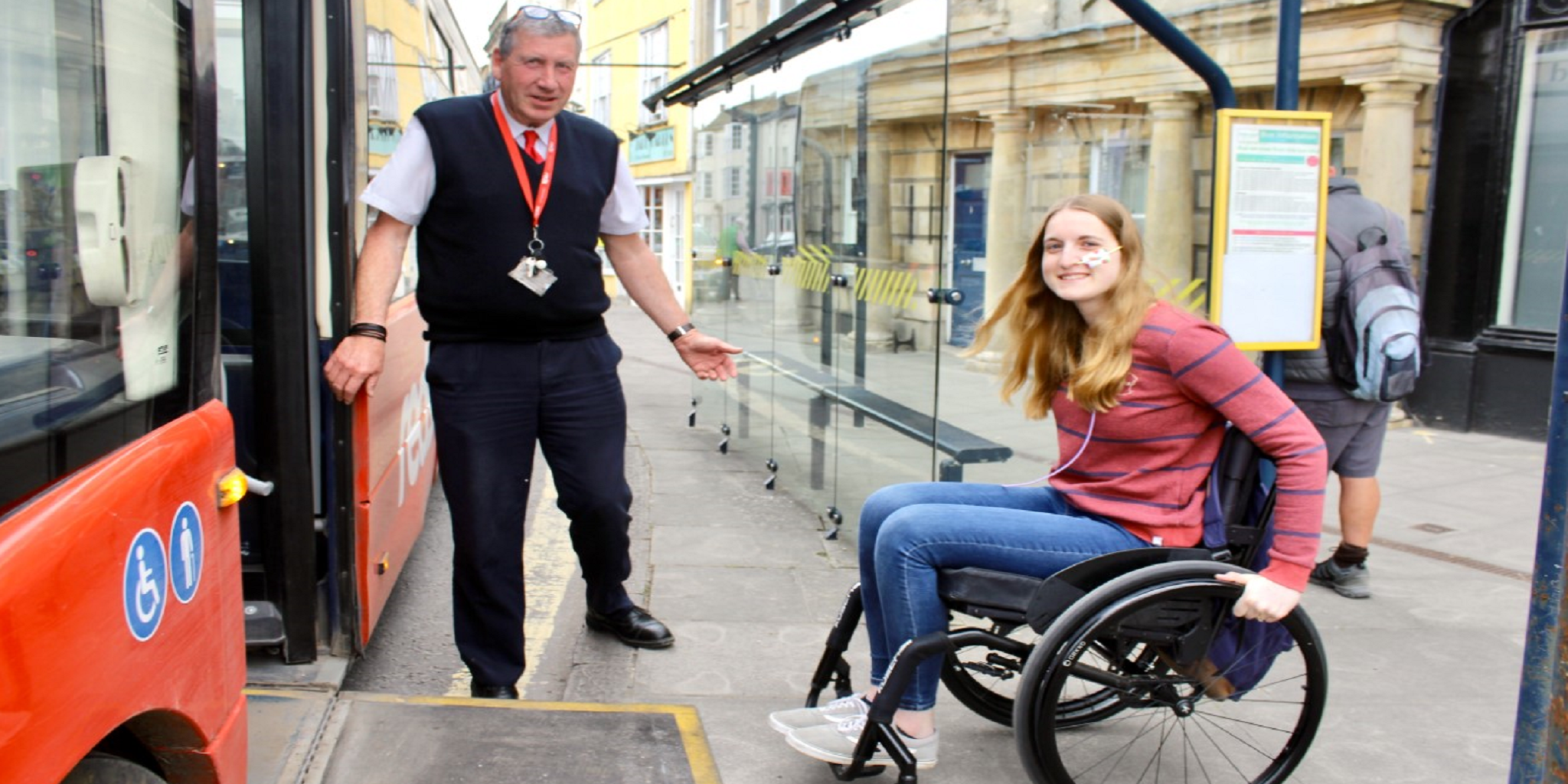 Salisbury Reds is working on a new initiative with Wiltshire Centre for Independent Living and Imberbus, designed to make bus services more accessible for those living across the region.
The recently-launched Wiltshire Inclusive Bus Project is expected to run until the end of the year, and will see Reds and our partners work alongside disabled people to understand what is currently working well, and aspects that can be improved.
"It is important to us that everyone in our region has easy access to bus services, whatever their circumstances," said Alex Chutter, Salisbury Reds general manager. "In particular, we want to understand the experiences of people who have disabilities, so we continue doing things well, and improve other aspects of our services.
"Our parent company, Go-Ahead Group, has a long history of working with organisations, like Age UK and the RNIB, to ensure our buses are dementia friendly and accessible to those with sight loss. These relationships have given us an excellent insight into the needs of many of those who travel with us.
"Now we want to take that a step further, and are delighted to be forming a partnership with Imberbus and Wiltshire Centre for Independent Living on this important project."
Anyone who would like to share their experiences of bus travel in Wiltshire can do so online at https://forms.gle/cjUoM3ZmCuGhXyQS8. Information gained from the survey will be shared and discussed later in 2022, with a view to implementing positive, realistic, and practical changes shortly afterwards.
Alongside these changes, the project will form the basis of training materials and awareness resources, to be used throughout the bus industry.
Mary Meilton, user engagement outreach worker for Wiltshire Centre for Independent Living, added: "This is a great opportunity for disabled people and the bus industry to work together to imagine a more inclusive bus service for Wiltshire. We hope this project will prompt and create changes to improve bus travel for both disabled passengers and those working in the bus industry."
Sir Peter Hendy, one of the organisers of Imberbus, said: "Over the years since we started, we've raised tens of thousands of pounds for St Giles's Church at Imber, for the Royal British Legion, and for other charities. It's terrific to also be able to support this project, designed to help make buses in Wiltshire accessible to everyone. We always have accessible buses on imberbus for that reason - and we're grateful to Salisbury Reds for helping us do that too."
For more information, please visit wiltshirecil.org.uk.