Our steps towards a more sustainable future
1 month ago Wed 20th Apr 2022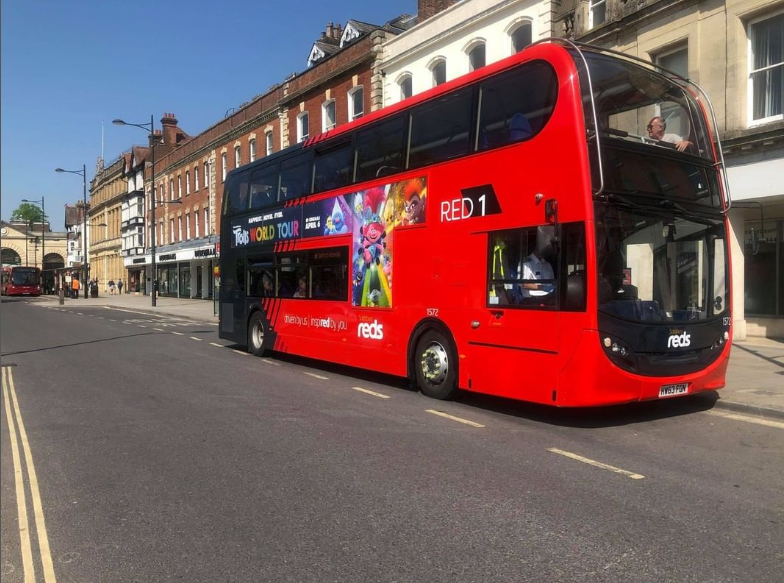 For this year's World Earth Day theme of Invest in our Planet we thought we'd share some of the things we have done to invest in more sustainable travel. Over the past two years we've made some changes to the way we operate our services, in order to help reduce our impact on the planet, as part of our pledge to become carbon neutral by 2030…
Electric Buses – 2020
In 2020 we launched our first ever fleet of electric buses for our park and ride services. This meant that we could provide greener and cleaner journeys in Salisbury, as a way of tackling pollution and congestion in our beautiful city. The investment came under the government's Low Emission Bus Scheme, which enabled us to take vital steps towards our pledge in becoming carbon neutral by 2030. By introducing electric buses, we were able to help visitors reduce their environmental impact and improve air quality around Salisbury. Our Managing Director Andrew Wickham said "It's all about helping to lower emissions across the UK, following the publication of the government's draft Air Quality Plan, and I am delighted that Salisbury Reds is at the forefront of that project here in Wiltshire".
Paperless Ticketing – 2021
We all know that deforestation is a massive concern when tackling climate change. After discovering that over half a million trees could be saved every year through paperless ticketing, we introduced new ways to pay. With our Tap on Tap off ticketing service, alongside our mobile tickets on our app, we were able to reduce the amount of paper and ink we were using on a day to day basis. These methods are not only beneficial for the environment, but also offer customers a quick, easy and cheaper way to travel.