Meet the team
Richard Gagg | Operations Manager
Rich joined Bluestar as a supervisor in 2013, before becoming a manager the following year. Having worked in Eastleigh, Totton, Bournemouth, Poole and Salisbury since then he has seen a fair bit of the operation in his time with GSC. He arrived in Salisbury and his first operations manager role in 2017 and has been going grey ever since!
Outside of work he loves travelling, spending time with the kids and Sheffield United.
David Newton | Assistant Operations Manager
David joined Go-south Coast in October 2018 as part of the Go-Ahead Group Bus Management Graduate Scheme, following graduation from the University of Sheffield. He spent his first year of training at Swindon's Bus Company, learning from the ground up all aspects of a bus depot environment.
Alex Makwana | Marketing Executive
Alex has been with us for 11 years, starting out as a bus driver, then moving into the travel shop for 2 years, now he deals with all things marketing. You may also see Alex on our Facebook page in our competition videos and promotional posts. In his spare time he enjoys time with his family, playing guitar and is a keen artist.
Lucy Humphrey | Digital Marketing Executive
Lucy has over 16 years of marketing experience and joined us in 2017, she specialises in all areas of digital marketing across the company. In her spare time Lucy loves spending family time with her two boys and Pug Bruno.
Paul Marshall | Roadside Technician
Paul joined us 11 years ago and deals with all of our roadside infrastructure. You may see him out and about at your bus stops installing displays or fixing them. Paul has 3 daughters and 11 grandchildren. Paul also has a dog called Chewbacca.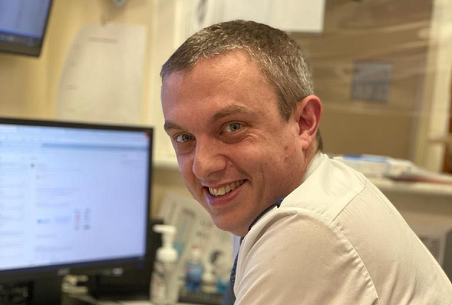 Chris Foreman | Quality Controller
Chris joined reds in May 2014 as a driver after serving in the Army for 7 years. He then moved up to Relief Quality Controller 3 years ago, and became a full time Quality Controller last year. In his spare time he enjoys cooking with his 3 kids, walking, mountain biking and being an Arsenal fan.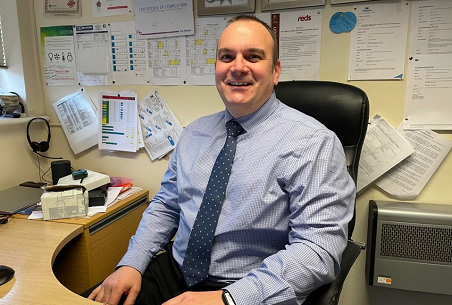 Ian Challoner | Depot Engineer
Ian joined the company in 1993 taking on board and successfully completing a four year apprenticeship in 1997 becoming a skilled engineer. In 2003 he took on the role of Engineering Charge-Hand assisting in the day to day operation of the engineering department. In 2010 Ian then aspired to the role of Depot Engineer dealing with all aspects of running a successful engineering department. In 2012 Ian was volunteered into the Institute of Road Transport Engineers Skills Challenge held in Bristol taking on other PSV technicians from all over the country performing various technical challenges in which he won the accolade of 'Top Scoring Mechanical Technician'. Ian's hobbies include on and off road motorcycling, playing guitar, spending time with family & Rottweiler Ozzy!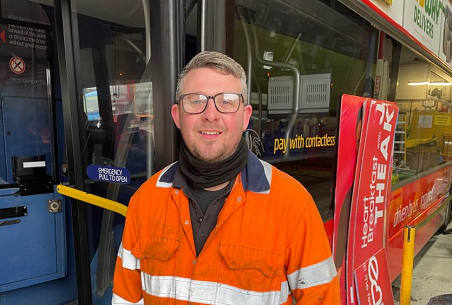 Lewis Eagles | Engineering Shift Team Leader
Lewis started as an apprentice in 2005 and has been a shift team leader for team B for 3 years. He loves anything mechanical and getting stuck into a problem that needs solving. In his spare time he works on his little project car, Lewis also loves riding motorbikes. He spends most of his time being a family man and enjoying the time he can when he isn't working.