Grab 20% OFF this Clean Air Day!
4 weeks ago Thu 9th Jun 2022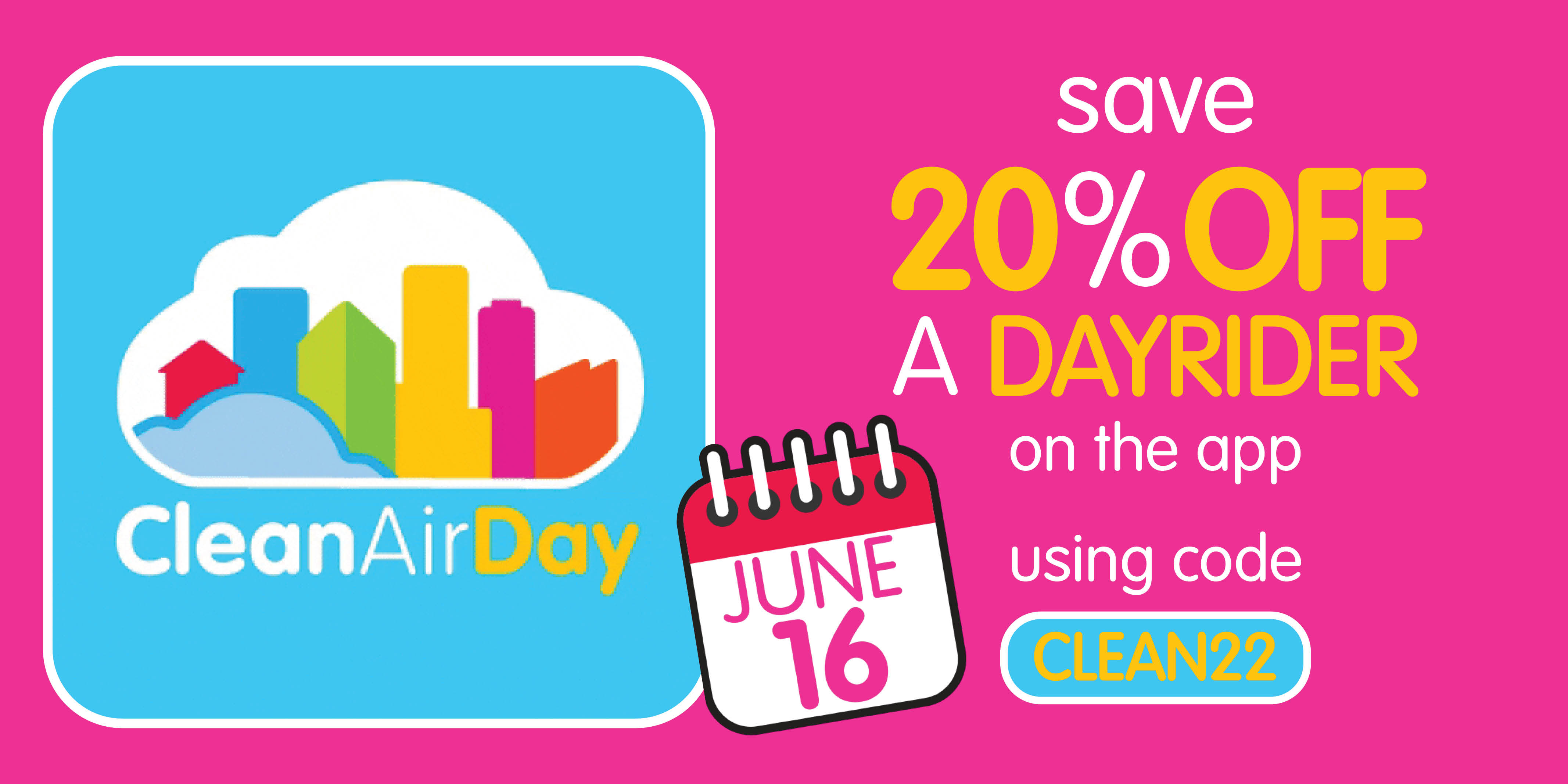 This years Clean Air Day will take place on Thursday 16th June, a day focused on reducing air pollution in our atmosphere. We all know cars are one of the biggest polluters when it comes to air quality, that's why for 1 day only we will be offering all of our customers 20% OFF Dayriders! This offer will be available on our salisburyreds app, just use code CLEAN22 at the checkout.

Just one of our double decker buses could take up to 75 cars off the road, with a single decker bus taking anywhere between 30-40 cars off the road, helping reduce CO2 emissions by 45%.

Air Pollution is not just a growing concern for climate change, but it has a negative impact on our health. Recent years have shown that breathing in high levels of air pollution can cause various respiratory diseases, heart disease and lung cancer. In fact studies have shown that air pollution can damage a child's cognitive abilities, increase an adults risk of cognitive decline and even contribute to depression.

This currently makes air pollution one of the largest environmental health risks we are currently facing. So do your bit this Clean Air Day and grab 20% off your Dayrider in the process!