Local volunteer Carol Kite named Salisbury Reds Covid Hero
4 months ago Mon 24th May 2021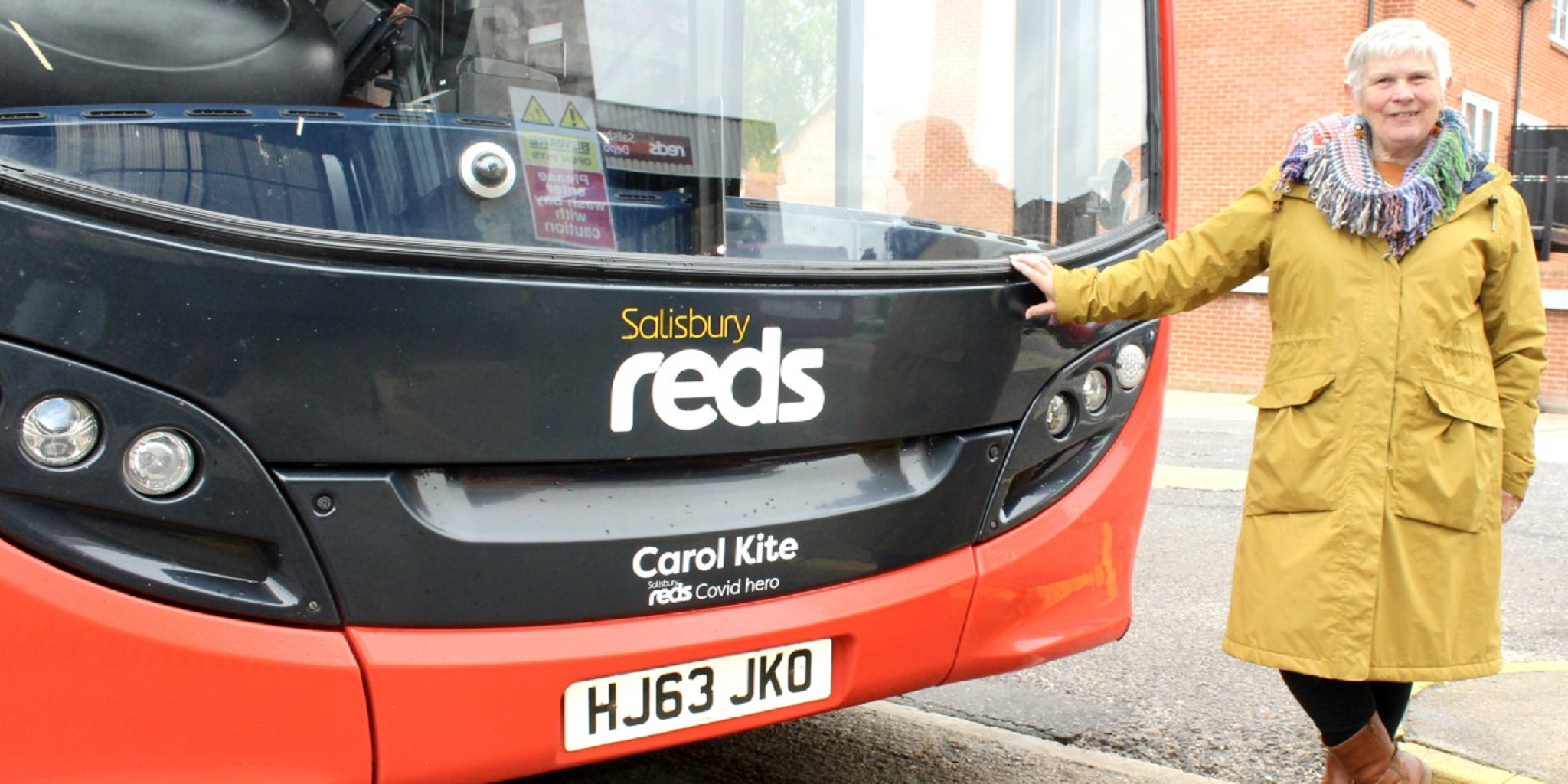 We launched our Covid Hero campaign, designed to recognise the mammoth efforts of key workers and community heroes during the coronavirus pandemic, at the beginning of 2021. And Carol Kite (72) has been singled out for the volunteering she has carried out within the local community.
Carol is a retired head teacher and co-ordinated a local group of volunteers right at the beginning of the Covid 19 pandemic. They joined forces to sew scrubs, scrub bags, face masks and ear savers for the region's health workers.
"In the space of just two weeks, the group grew to more than 1,000 volunteers - with Carol tirelessly answering questions and supporting members, as well as contributing directly to the cause by sewing items," said Salisbury Reds managing director, Andrew Wickham.
"Carol's home became a 'makers hub' - overrun with donations of fabric - and it served as a distribution centre for completed items. Within 12 weeks, the group had produced and provided 623 pairs of scrubs, 3020 scrub bags, 1567 masks, and countless ear savers and scrub caps.
"On top of all this, Carol started a mask tree - which raised tens of thousands of pounds for local charities.
"Well-respected in the area, with a history of volunteering in the community, Carol is an inspiration to us all. We were inundated with nominations from people across Wiltshire, telling us about the wonderful acts of kindness carried out by so many in the most difficult of times.
"Carol stood out because of her selfless attitude. She represents the very best of us, and I am delighted that we are able to recognise her as a Wiltshire Covid Hero. We were truly humbled by the number of people working so hard to keep our community going throughout the pandemic. They are all Covid Heroes - but Carol's efforts stood out above the rest."
In recognition of everything Carol has done to help those living in her local community, her name will appear on a Salisbury Reds bus for all to see.
Carol Kite added: "The work of the hub grew beyond my wildest dreams. I am so proud of what we achieved and I can't believe how many people rallied to my call. Without the makers, delivery volunteers, drivers and all the donations we just couldn't have made such an amazing impact. Salisbury should be proud of the good will and helpfulness that exists in our community. Thank you to all who stepped up to my challenge, you were all stars."