Late shift shunter/cleaner vacancy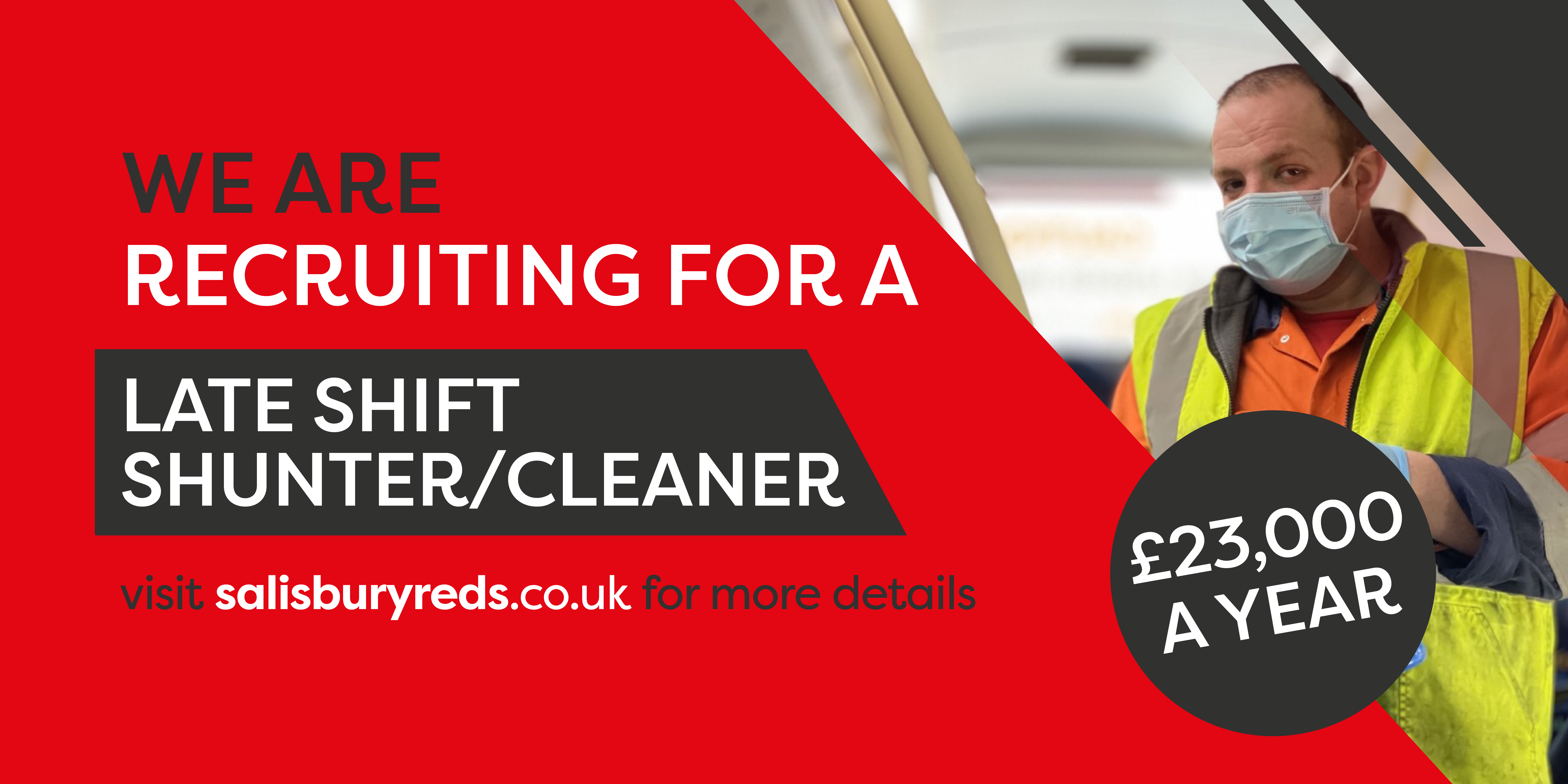 Our engineering department has a vacancy for a shunter/cleaner to work the late shift.
The successful applicant will work a rotating 39 hour shift to include Saturday and Sunday evenings.
Interested persons should apply in writing or e-mail your application to ian.challoner@salisburyreds.co.uk by Friday 19 March 2021.