Late shift cleaners & shunter cleaner vacancies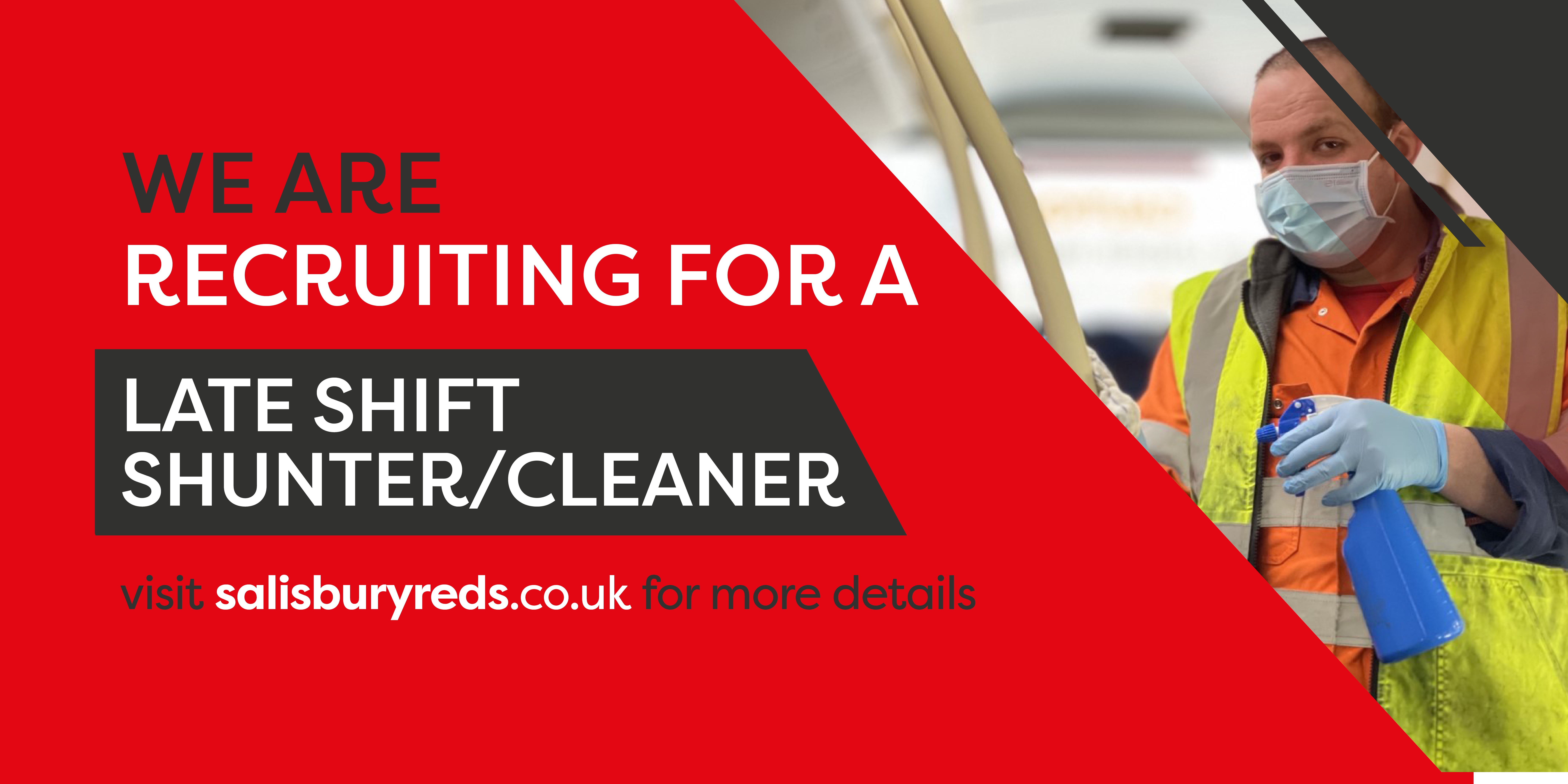 We're looking for 3 late shift cleaners & shunter/cleaners to join our engineering team.
The shift patterns available are as follows:
2 x late Bus Cleaners - Mon-Thurs 17:00 - 01:00, Friday 17:00 - 00:00.
1 x Shunter Cleaner - 5-line rotating shift to include 2 weekends out of 5.
Our rates of pay for each role are:
Late Shift Cleaner - £10.22 p/h.
Late Shift Shunter/Cleaner - £11.61p/h with PSV Licence or £11.51p/h without a PSV Licence.
As our employee, you will be eligible for a host of benefits including free travel and big name retailer discounts.
If you'd like to apply, please email your CV to ian.challoner@salisburyreds.co.uk.
We welcome enquiries from everyone and value diversity within our workforce.